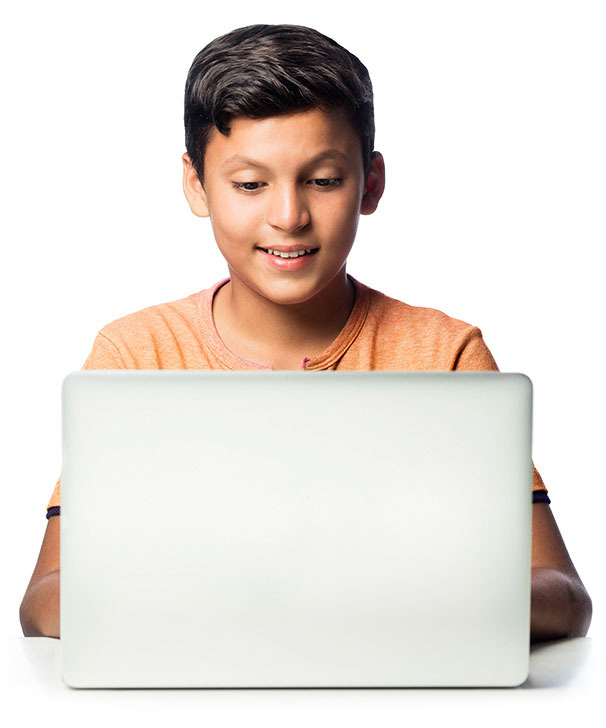 Online Learning Doesn't Mean You're Alone!


Help your child earn an accredited diploma with the support of experienced teachers at Ignite Christian Academy! As a partner in educating your student, Ignite Christian Academy comes alongside parents to offer your child experienced teachers, advisors, and support staff who customize education to meet the needs of your student in a way that is shaped by Christian faith. With live one-on-one teacher support, we give your student the assurance that an experienced instructor is always nearby via phone, email, or an online classroom.
Your Own Educational Team
Teachers, counselors, and advisors are hand-selected for your student's needs. This team helps with correct placement and support, and by making sure every day is a joyful learning experience. With hundreds of hours of teaching experience, caring teachers are degreed in the specific subject areas they teach and offer lessons that inspire your student to grow. Teachers and staff are regularly in contact via phone and email to ensure progress.
Parent Portal
Ignite Christian Academy takes the busyness out of at-home learning by recording progress and student grades, while a parent portal system allows parents to easily monitor their student's progress and overall grades. High school transcripts are available upon transfer or graduation.
LOG IN
We Stand Beside You
With thousands of U.S. and international students enrolled in our online academy, Ignite Christian Academy has a proven track record of quality teaching and academic standards. You, as the parent, will be the facilitator in your student's learning, monitoring lessons and keeping your student accountable. We stand beside you to ensure your goals are being met, help with instruction and grading, and provide daily academic support.

Graduation Ceremonies
For all students who meet graduation requirements, Ignite Christian Academy offers a fully accredited high school diploma. In addition, optional cap-and-gown graduation ceremonies are held annually to give graduates the ability to share their accomplishment with their families and guests. Ceremonies are held both regionally and virtually as an option for students unable to travel to one of our scheduled ceremony locations.
SEE GRADUATION REQUIREMENTS
Policies





Academic Policies

- Review student handbook policies on grading, attendance, academic integrity, graduation, retakes, and more.



Enrollment Policies

- Find important information on parent and student agreements, dropping and adding courses, re-registration, and more.



Financial Policies

- Get answers to frequently asked questions on returns and replacement materials, refunds, military discounts, and more.

Forms





Outside Credit Approval Form

- To receive credit for outside courses, this form must be filled out and the fee paid.



Transcript Request Form

- Parents and students of 18 years of age or older may request a sealed official transcript to be sent to a school or college.